Smart Thermostats For Northeast Georgia Homes Or Businesses
Let us help you make your home or business more energy efficient with a smart thermostat. Now, you can always be in charge of the thermostat from anywhere.
Schedule a Meeting
Please submit the form below. We will contact you to set up a meeting.

The Convenience of A Smart Thermostat
Smart thermostats are the most recent and innovative type of thermostat offered to households. They're termed "smart" because they adapt to the needs of your house, such as altering the temperature when they detect activity or a lack thereof. Many types are Wi-Fi connected and may be controlled using a smartphone app. Some even have voice control capabilities.
Modern thermostats also have the following extra features:
Indicator lights
Vacation mode
LED and touchscreen controllers
Night mode
Installing a smart thermostat in your home is an excellent way to save utility costs. A Wi-Fi thermostat is smarter than a programmable thermostat, which can only change settings depending on the time of day. A smart thermostat detects your plans and remembers when you leave. This allows it to adjust the heating or cooling as needed at your convenience.
Apps allow you to remotely monitor your house and fine-tune temperature settings from practically anywhere. Furthermore, this smart home item shows your energy consumption in real-time.
Is Smart Thermostat Replacement Necessary?
Replacing your present thermostat with a new programmable or smart thermostat may appear to be an unnecessary expense but consider the potential for significant energy savings before dismissing it.
When you replace your old-fashioned manual thermostat, you'll be able to manage how much your HVAC systems run, keeping your house at an even temperature while you're home and shutting your heater or AC off or down while you're sleeping or away.
According to energy.gov
Department of Energy
Battery Supply Chain Investments.
Since President Biden took office, the federal government and the private sector have supported a combined $92 billion worth of investments in America's battery supply chain. Lowering your HVAC system temperature by 7-10 degrees for eight hours a day (while your family is away or asleep) can save you 10% on your heating and cooling bills for the year.
Benefits of a Smart Thermostat
A smart thermostat can be used in conjunction with almost any HVAC system. Some are connected with Amazon Alexa, allowing you to change the temperature without getting out of bed. Others contain room sensors, which can help to reduce temperature fluctuations.
Begin by scheduling a free home comfort assessment with ACS. Our experts can assist you in selecting and implementing the best solution for your home. We're so confident you'll love your new thermostat that we offer a one-year satisfaction guarantee.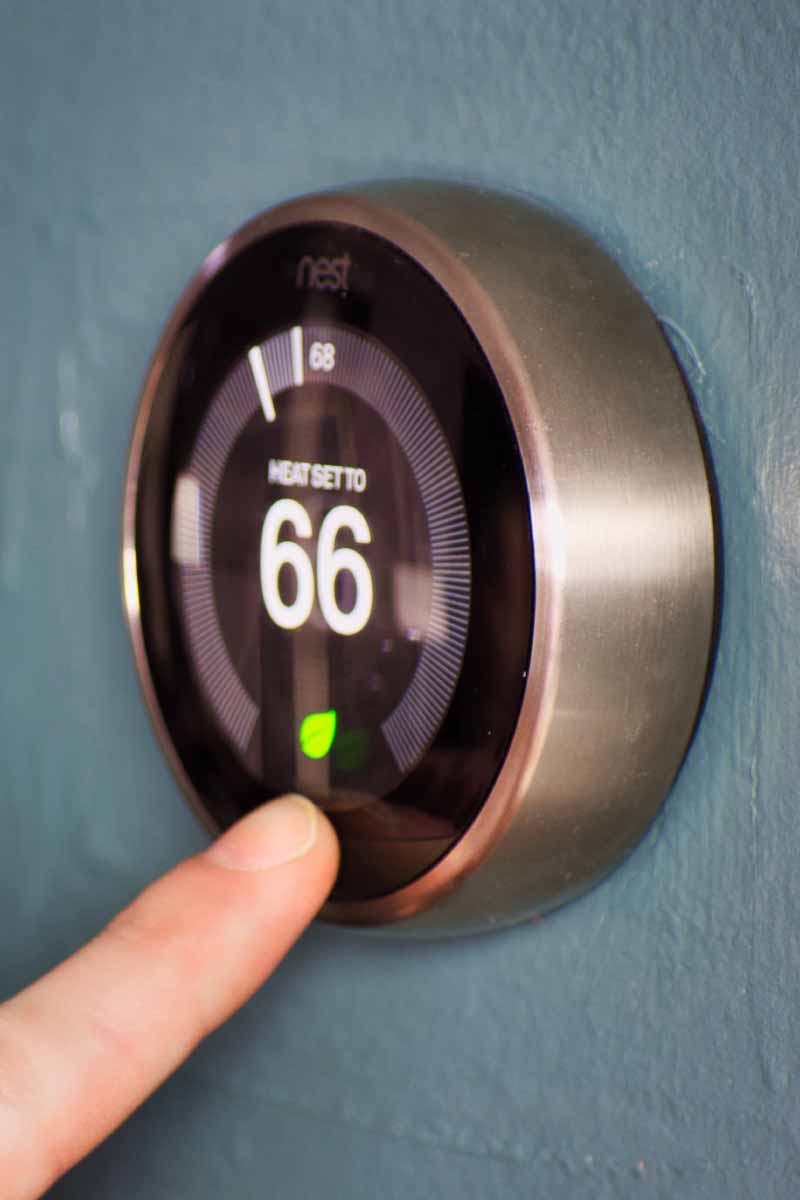 Our Service Area
We have happy customers all around the Northeast Georgia area. We've provided HVAC services for homes and businesses in:
·      Hall County: Clermont, Flowery Branch, Gainesville, Lula, & Oakwood
·      Habersham County: Alto, Baldwin, Clarkesville, Cornelia, Demorest, Mount Airy & Tallulah Falls
·      Gwinnett County: Lawrenceville
·      Jackson County: Arcade, Braselton, Commerce, Hoschton, Jefferson, Maysville, Nicholson & Talmo
·      Stephens County: Martin & Toccoa
Contact us today when you need HVAC services you can trust.