HVAC Maintenance For Homes & Businesses
Keep your HVAC System Running at Its Best
Schedule a Meeting
Please submit the form below. We will contact you to set up a meeting.

HVAC Preventative Maintenance Services
Whether it's the sweltering heat of summer in Georgia or a frigid winter night and you're considering layering up, you need your HVAC system to be in excellent operating order—not just for your comfort and convenience, but also for relief from and protection against harsh weather conditions. From an air conditioner or heat pump to a furnace or boiler, regular HVAC maintenance is the best way to avoid a frustrating, unpleasant, and unsafe breakdown.
Nothing in life lasts forever, and your HVAC system is no exception. However, if it receives competent, professional care over the years, it can last much longer than it would otherwise. Saving money on energy costs, making your home safer, and decreasing annoying allergens are just a few of the many advantages of competent HVAC maintenance. Your heating and cooling system is an important aspect of your home's indoor comfort, and ACS can maintain it functioning efficiently so that your home is comfortable and livable.
Our professional HVAC specialists at ACS have years of experience servicing heating and cooling equipment, and we have the knowledge to devise effective maintenance solutions that will restore function and improve the quality of life in your home.
Let us help your air conditioning unit keep you cool in the summer and your heating warm in the winter. Call now to schedule your preventative maintenance today.
What Is Involved in HVAC Maintenance?
If you've never had HVAC maintenance service for your home before, you might be wondering what the process entails. When your heating and conditioning professional come to your home for periodic maintenance, they will typically complete three phases: an examination or assessment, any necessary repairs, and a tune-up to ensure your cooling and heating system is clean and well-maintained. Here's more information on what to expect from HVAC maintenance.
Annual Inspection – The first step in our HVAC maintenance is to do annual inspections. We'll thoroughly inspect the entire system to ensure it's in great working order. But it's not just basic tasks; we'll also do an assessment to ensure your present setup is meeting your household's needs.
Repairs – If an issue has arisen since the last maintenance check and it is determined that repair is a better, more cost-effective alternative than a new installation, we will complete the repair work on the spot, saving you the trouble of scheduling a second appointment. Our service technicians arrive at your home with the HVAC equipment and parts required to handle basic or common HVAC repair scenarios, as well as the knowledge and experience to complete the work accurately and efficiently. This covers air conditioning and furnace repair for your home or business's HVAC system.
Full-System Turn-up – Finally, the final stage of most HVAC maintenance is to do a full system tune-up. This includes cleaning some system components, changing air filters, testing to ensure that all elements are working properly, and inspecting parts of the HVAC unit that are prone to wear corrosion or other sorts of damage.
How Can HVAC Maintenance Help You?
Are you wondering if HVAC maintenance is truly worth it? Many homeowners take their heating and cooling system for granted as long as it works well, or even sort of works, they won't have it serviced. However, there are some significant benefits to regular maintenance for both your family and your bank account. Here are some of the advantages of HVAC maintenance.
Lower Energy Costs
Safety
Improved Indoor Quality
System Lasts Longer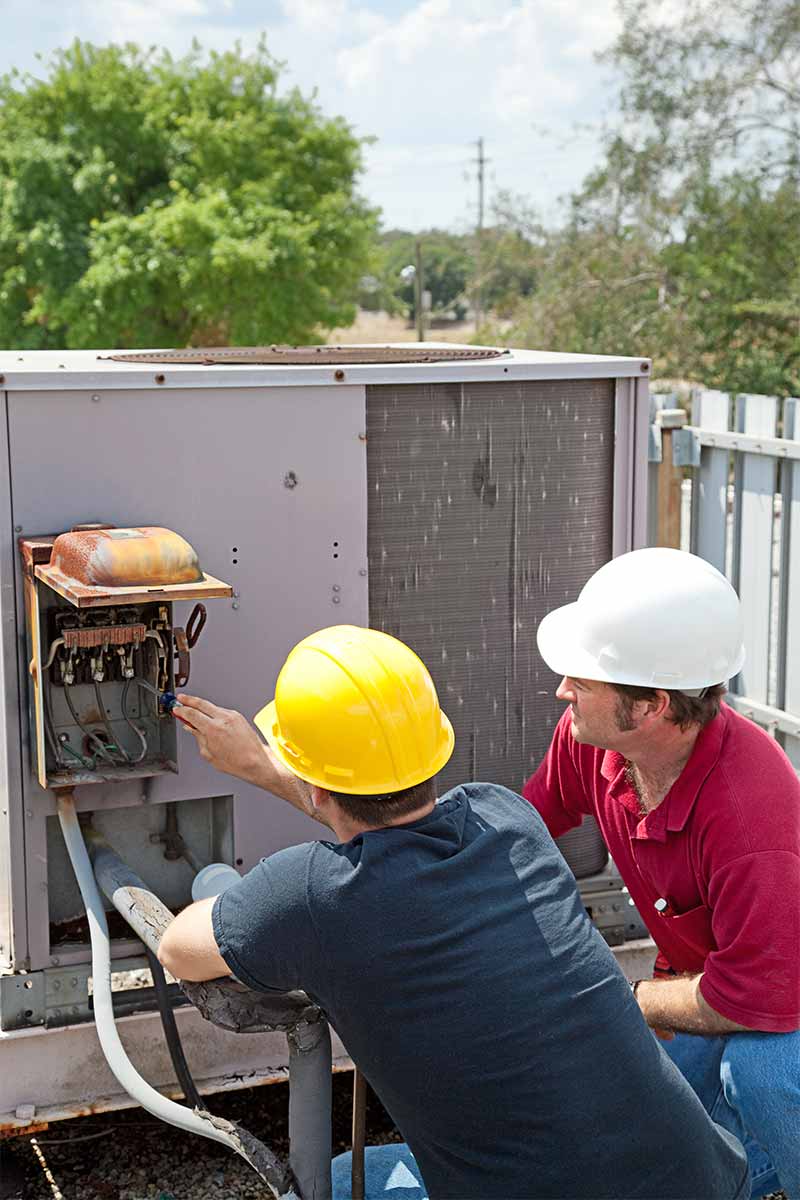 Why Choose ACS for Your HVAC Maintenance?
When you trust routine cooling and heating service to a professional, you want to know that they will execute the work thoroughly and efficiently. But you also want to know that they will always handle you and your property with courtesy and professionalism. You can rely on the ACS team to accomplish just that. Call us at any time of day or night to book an appointment or for emergency service.
We are proud to provide experienced HVAC maintenance and other dependable services to the residents in our community, such as air conditioning installation, heater repair, and air conditioner repair service. We even install and replace smart thermostats. Our expert services aren't limited to residential properties; business owners can rely on us for commercial HVAC repair services as well. Call today.
Our Service Area
We have happy customers all around the Northeast Georgia area. We've provided HVAC services for homes and businesses in:
·      Hall County: Clermont, Flowery Branch, Gainesville, Lula, & Oakwood
·      Habersham County: Alto, Baldwin, Clarkesville, Cornelia, Demorest, Mount Airy & Tallulah Falls
·      Gwinnett County: Lawrenceville
·      Jackson County: Arcade, Braselton, Commerce, Hoschton, Jefferson, Maysville, Nicholson & Talmo
·      Stephens County: Martin & Toccoa
Contact us today when you need HVAC services you can trust.