Heating Repair in Mount Airy, GA
Stay toasty all winter long with our top-notch heating repair services
Schedule a Meeting
Please submit the form below. We will contact you to set up a meeting.

Your Trusted Experts in Heating Repair Services
When winter's chill sets in, there's nothing more comforting than stepping into a warm and toasty home. In Mount Airy, Georgia, where the winters can be unforgiving, a reliable heating system is not just a luxury – it's a necessity. That's where we come in. 
At Air Conditioning Services, we understand the importance of a functional heating system in keeping your family comfortable during the colder months. With years of experience under our belt, a team of skilled technicians, and a commitment to excellence, we are your trusted partner for all your heating repair needs in Mount Airy and its surrounding areas.
Our Comprehensive Heating Repair Services
At Air Conditioning Services, we understand that every heating system is unique, and its issues may vary. That's why we offer a wide range of heating repair services to address all your needs effectively. Here's a glimpse of what we can do for you:
Furnace Repair
Furnaces are the heart of many heating systems, and when they malfunction, your home can quickly become unbearable. Our technicians are well-versed in diagnosing and repairing furnace problems, whether it's a faulty ignition, a blower motor issue, or a worn-out heat exchanger.
Heat Pump Repair
Heat pumps are energy-efficient solutions for both heating and cooling your home. If your heat pump is acting up, our experts can quickly identify the issue and provide the necessary repairs to keep your home comfortable year-round.
Boiler Repair
Boilers provide reliable and consistent heat, but they can encounter issues over time. From strange noises to uneven heating, our technicians are equipped to diagnose and repair boiler problems, ensuring your home stays cozy.
Ductwork Repair
Often, heating issues stem from problems with your ductwork. Leaks, blockages, or poorly insulated ducts can lead to inefficient heating and increased energy bills. Our team can assess your ductwork and provide necessary repairs to optimize your system's performance.
Thermostat Replacement
Sometimes, the culprit behind your heating problems could be a malfunctioning thermostat. We can replace or upgrade your thermostat, ensuring accurate temperature control and energy savings.
Emergency Repairs
We understand that heating emergencies can happen at any time. That's why we offer 24/7 emergency repair services. No matter when your heating system decides to act up, you can rely on us to get it back on track quickly.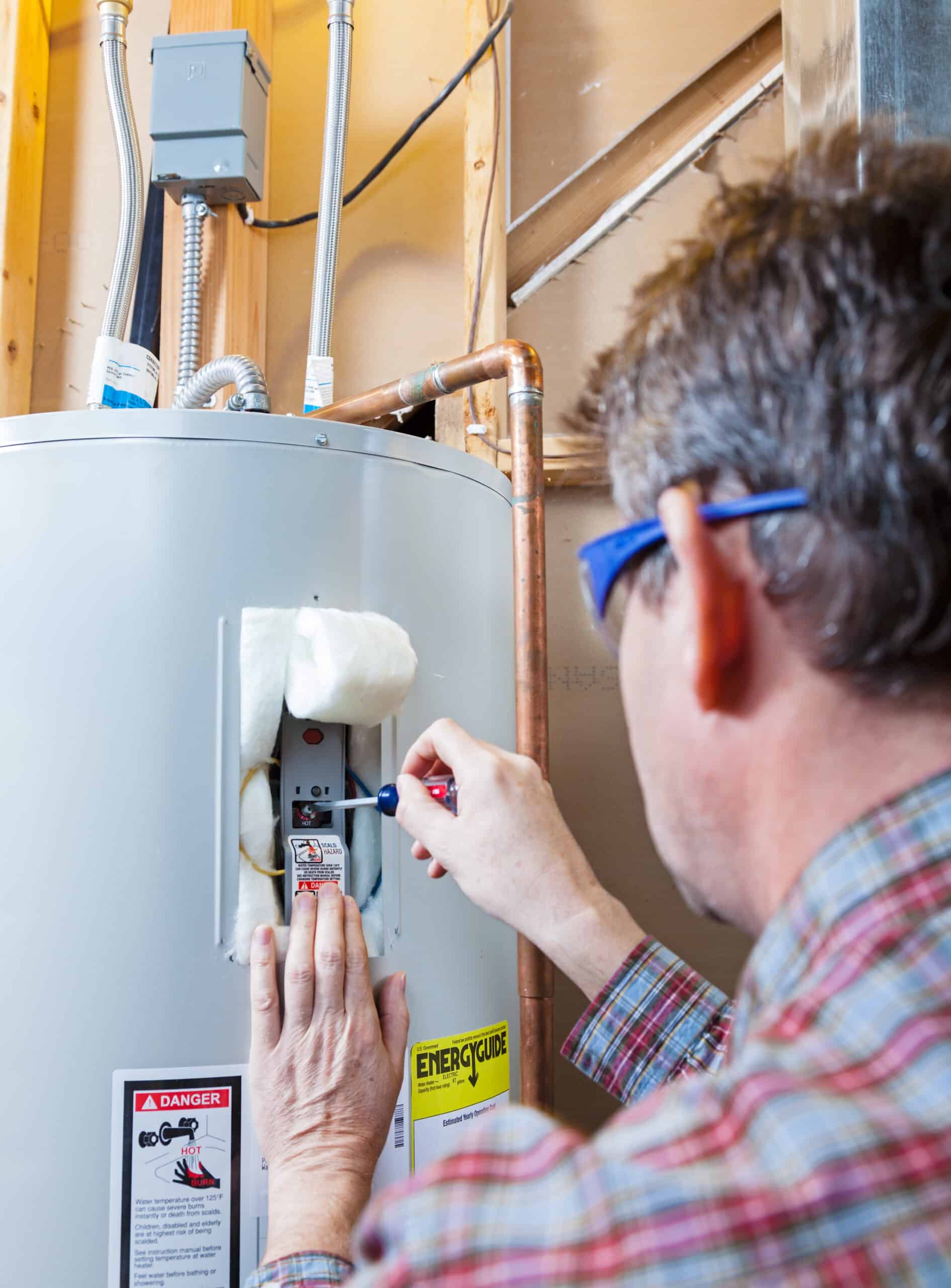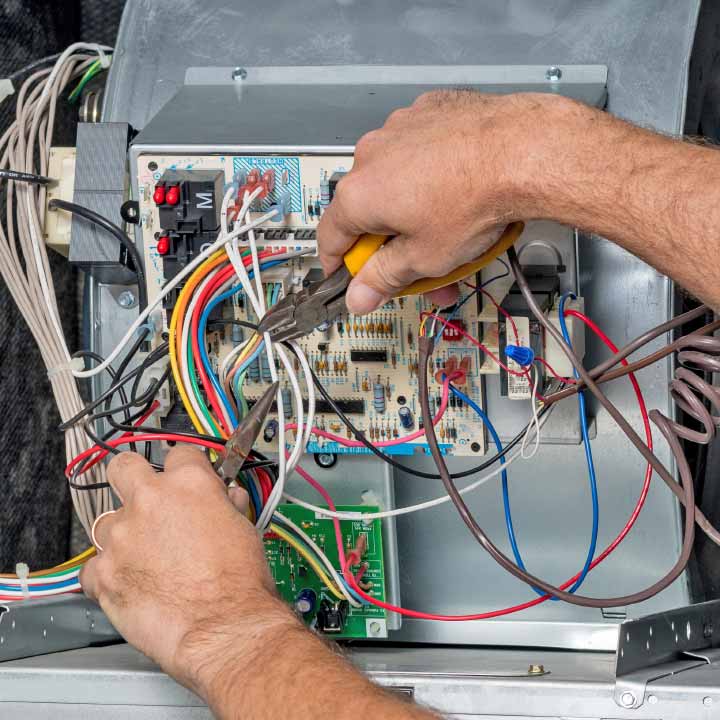 Preventive Maintenance
The best way to avoid costly heating repairs is to schedule regular preventive maintenance. Our maintenance services can help extend the lifespan of your heating system, improve its efficiency, and catch potential issues before they become major problems.
Why Timely Heating Repairs are Crucial
Ignoring heating issues or postponing repairs can have serious consequences for your home and your budget. Here's why timely heating repairs are crucial:
Energy Efficiency
A malfunctioning heating system often works harder to produce the same amount of heat, resulting in increased energy consumption and higher utility bills. Timely repairs can restore your system's efficiency, saving you money in the long run.
Safety Concerns
Faulty heating systems can pose safety hazards. Cracked heat exchangers in furnaces, for example, can lead to carbon monoxide leaks, a silent and deadly threat. Regular maintenance and prompt repairs help ensure your family's safety.
Prolonged Lifespan
Addressing issues promptly can extend the lifespan of your heating system. Neglected problems can worsen over time, leading to costly replacements that could have been avoided with timely repairs.
Comfort
Most importantly, timely repairs ensure that your home remains comfortable throughout the colder months. Don't let a malfunctioning heating system disrupt your peace and comfort. Let Air Conditioning Services keep you warm and cozy.
Why Choose Air Conditioning Services for Your Heating Repair Needs?
There are plenty of options when it comes to heating repair services in Mount Airy, but here's why Air Conditioning Services stands out from the rest:
Local Expertise
We are not just another faceless corporation. We are your neighbors, your friends, and part of the Mount Airy community. Our technicians understand the unique heating challenges that homeowners in this region face. We've encountered and solved them all, from malfunctioning furnaces to clogged vents, and we know how to tailor our services to meet the specific needs of Mount Airy residents.
Proven Track Record
Our reputation speaks for itself. Over the years, we've built a solid track record of delivering top-notch heating repair services. Our satisfied customers in Mount Airy and beyond can attest to our commitment to quality and customer satisfaction.
Prompt and Reliable Service
When your heating system breaks down, you can't afford to wait around in the cold. That's why we offer prompt and reliable service. Our technicians are available around the clock to respond to your heating emergencies, ensuring that you and your family are warm and comfortable when you need it most.
Transparency and Fair Pricing
We believe in honest and transparent business practices. When you choose Air Conditioning Services for your heating repair needs, you can trust that you'll receive a fair and upfront pricing estimate. No hidden fees, no surprises – just reliable service you can count on.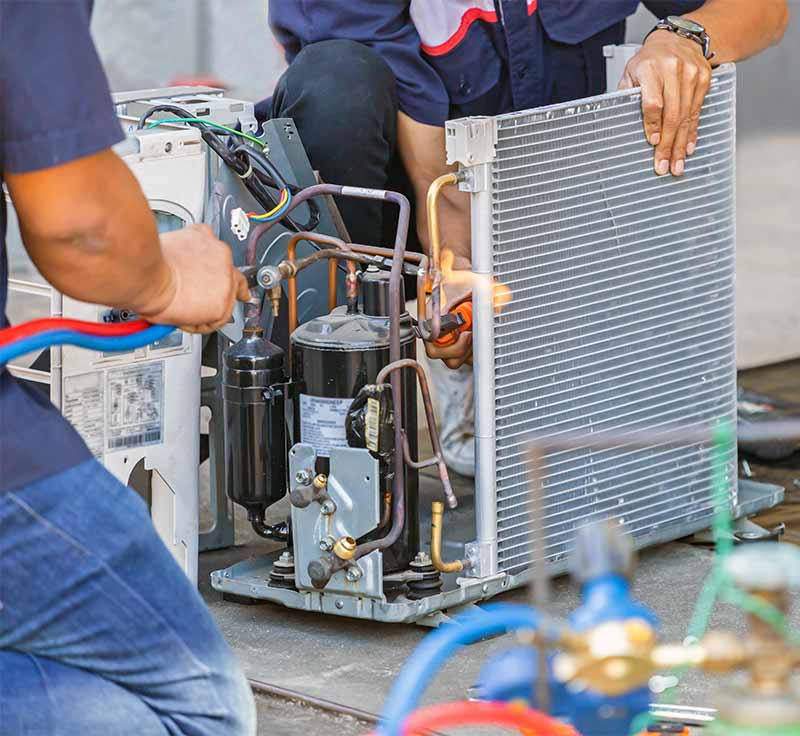 About Mount Airy

Mount Airy, located in the picturesque state of Georgia, is a charming destination that offers a blend of natural beauty and small-town charm. Visitors are drawn to its serene landscapes, including the stunning Yonah Mountain, a popular spot for hiking and outdoor enthusiasts. The town also boasts the Toccoa River, perfect for fishing and water activities. 
For those seeking a taste of Southern cuisine, Mount Airy has a variety of dining options. Two must-visit restaurants are "Mama's Kitchen," known for its mouthwatering Southern comfort food, and "The Smith House," a historic dining establishment offering traditional Georgia dishes served in a cozy, rustic setting. 
Whether you're exploring the great outdoors or indulging in delicious Southern fare, Mount Airy promises a delightful and authentic Georgia experience.
Our Service Area
We have happy customers all around the Northeast Georgia area. We've provided HVAC services for homes and businesses in:
·      Hall County: Clermont, Flowery Branch, Gainesville, Lula, & Oakwood
·      Habersham County: Alto, Baldwin, Clarkesville, Cornelia, Demorest, Mount Airy & Tallulah Falls
·      Gwinnett County: Lawrenceville
·      Jackson County: Arcade, Braselton, Commerce, Hoschton, Jefferson, Maysville, Nicholson & Talmo
·      Stephens County: Martin & Toccoa
Contact us today when you need HVAC services you can trust.