Heating Repair Services in Lula, GA
Warmth you can trust: Lula's heating repair experts
Schedule a Meeting
Please submit the form below. We will contact you to set up a meeting.

Your Trusted HVAC Partner
When the chill of winter sets in, and your home's heating system starts acting up, there's no time to waste. In Lula, Georgia, where the winters can be cold and unforgiving, having a reliable heating system is not just a luxury—it's a necessity. That's where we come in. At Air Conditioning Services, we understand the importance of a warm and comfortable home, and we're here to provide top-notch heating repair services to keep your family cozy throughout the winter season.
With years of experience serving the Lula community, we've earned a reputation for excellence in HVAC repair and maintenance. Our team of skilled technicians is dedicated to delivering prompt, efficient, and cost-effective solutions for all your heating system needs. Whether it's a minor furnace tune-up or a complex heating system overhaul, we've got you covered.
Our Heating Repair Services in Lula, GA
No heating problem is too big or too small for our team of experts. We offer a comprehensive range of heating repair services to address all your needs:
Furnace Repair
If your furnace is making strange noises, blowing cold air, or not turning on at all, our technicians will diagnose the issue and provide efficient repairs to get your home warm and cozy again.
Heat Pump Repair
Heat pumps are efficient heating systems, but they can experience problems like refrigerant leaks or compressor issues. We specialize in diagnosing and repairing heat pump issues to keep your home comfortable.
Boiler Repair
When your boiler isn't providing adequate heat or is showing signs of malfunction, our technicians have the expertise to repair both traditional and modern boiler systems.
Thermostat Replacement
A malfunctioning thermostat can lead to temperature inconsistencies in your home. We can replace and calibrate your thermostat to ensure precise temperature control.
Duct Repair and Cleaning
Leaky or clogged ducts can reduce the efficiency of your heating system. Our duct repair and cleaning services help optimize airflow and improve your system's performance.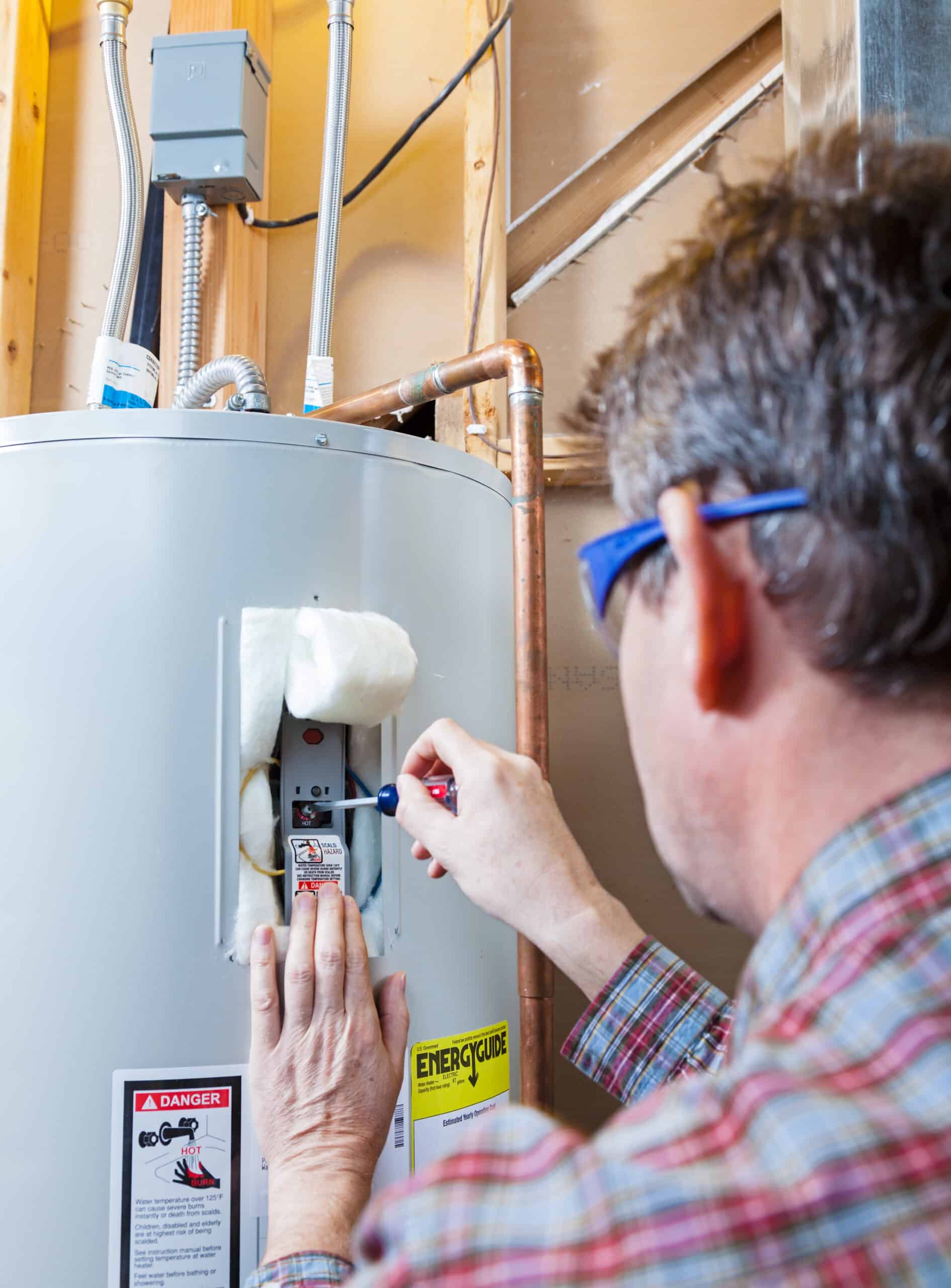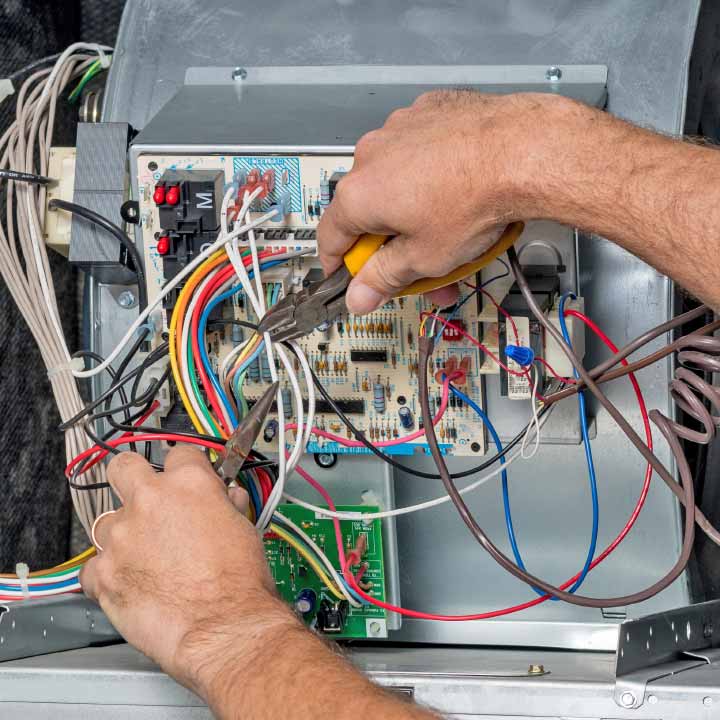 Preventive Maintenance
Regular maintenance is key to preventing heating system breakdowns. Our preventive maintenance plans include thorough inspections and tune-ups to keep your system running smoothly year-round.
Emergency Repairs
We're available 24/7 for emergency heating repairs, ensuring that you're never left in the cold for long.
Our Process
When you choose Air Conditioning Services for your heating repair needs, you can expect a seamless process from start to finish:
Scheduling
Contact us to schedule a service appointment at a time that's convenient for you. We offer flexible scheduling options to accommodate your busy life.
Diagnosis
Our skilled technicians will arrive promptly, assess your heating system's issues, and provide you with a clear explanation of the problem and the necessary repairs.
Repair
Once you approve the repair plan and pricing, our technicians will get to work, using their expertise and high-quality parts to fix your heating system.
Testing
We rigorously test the repaired system to ensure it's operating at peak efficiency and delivering the warmth and comfort your home deserves.
Cleanup
Our team leaves your home as clean as we found it, ensuring a hassle-free experience for you.
Follow-up
We follow up with you to ensure your satisfaction and answer any questions you may have. We also provide recommendations for ongoing maintenance to keep your heating system in top shape.
Why Choose Us for Heating Repair in Lula, GA?
At Air Conditioning Services, we believe that every Lula homeowner deserves reliable, affordable, and top-quality heating repair services. Here's why we stand out from the competition:
Expertise You Can Trust
Our team consists of highly trained technicians who have extensive experience in diagnosing and repairing a wide range of heating systems. From traditional furnaces to modern heat pumps, we have the expertise to handle it all.
Fast Response
We understand that heating emergencies can happen at any time, which is why we offer 24/7 emergency heating repair services. When your heating system breaks down in the middle of a frigid winter night, you can count on us to respond swiftly and restore comfort to your home.
Transparent Pricing
We believe in honest, transparent pricing. When you choose us for heating repair, you'll receive a clear and detailed estimate before any work begins. No hidden fees, no surprises—just straightforward pricing you can trust.
Quality Parts and Workmanship
We use only the highest-quality replacement parts and materials to ensure the longevity and efficiency of your heating system. Our technicians take pride in their work, delivering lasting repairs that stand the test of time.
Customer Satisfaction Guaranteed
Your comfort and satisfaction are our top priorities. We're not satisfied until you are. That's why we back our heating repair services with a 100% customer satisfaction guarantee. If you're not happy with the results, we'll work to make it right.
Contact Us Today
Don't let a malfunctioning heating system leave you shivering through the winter nights. Trust the experts at Air Conditioning Services to provide reliable, efficient, and affordable heating repair services in Lula, GA. Contact us today to schedule an appointment or request emergency assistance.
We're here to ensure your home stays warm and comfortable, no matter how chilly it gets outside. Join the many satisfied Lula residents who rely on us for all their heating repair needs. Your comfort is our mission, and we're ready to deliver exceptional service every time.
About Lula, GA
Lula, Georgia, is a charming small town nestled in the picturesque foothills of the Appalachian Mountains, offering visitors a delightful blend of natural beauty and southern hospitality. 
One of the standout tourist attractions in Lula is the Lula Railroad Museum, where history enthusiasts can explore the rich heritage of the town's railroad industry. Another must-visit spot is the Tallulah Gorge State Park, just a short drive away, known for its stunning waterfalls, hiking trails, and breathtaking canyon views. 
When it comes to dining, Lula boasts a couple of fantastic restaurants. For a taste of classic southern cuisine, diners can savor mouthwatering dishes at "The Lighthouse" restaurant, famous for its fried chicken and homemade pies. Alternatively, those seeking a more upscale dining experience can indulge in gourmet seafood and steak at the elegant "Tallulah's Kitchen," where farm-to-table ingredients shine in every dish. 
Lula, Georgia, is a hidden gem offering a delightful mix of culture, history, and culinary delights for every traveler to enjoy.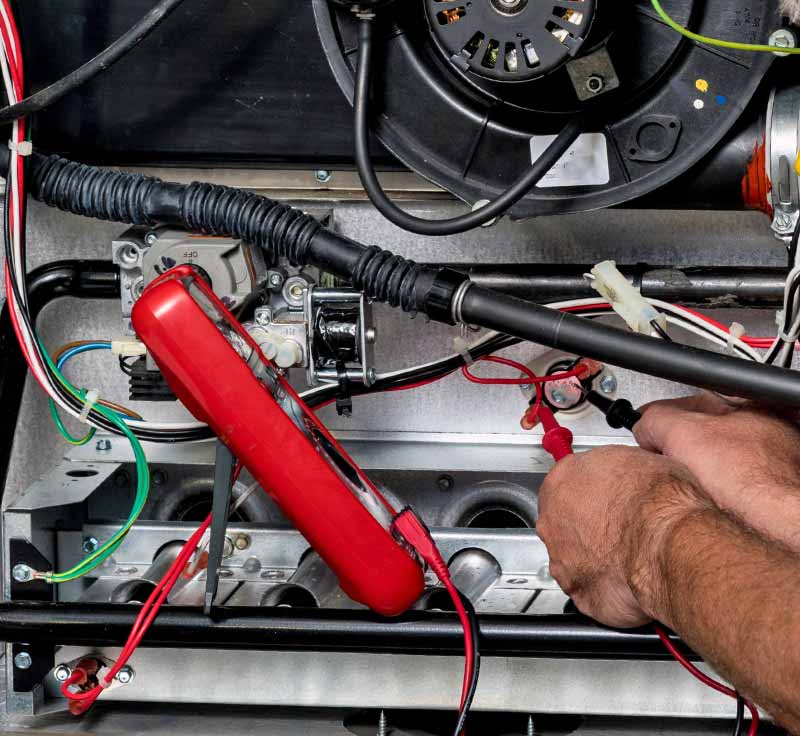 Our Service Area
We have happy customers all around the Northeast Georgia area. We've provided HVAC services for homes and businesses in:
·      Hall County: Clermont, Flowery Branch, Gainesville, Lula, & Oakwood
·      Habersham County: Alto, Baldwin, Clarkesville, Cornelia, Demorest, Mount Airy & Tallulah Falls
·      Gwinnett County: Lawrenceville
·      Jackson County: Arcade, Braselton, Commerce, Hoschton, Jefferson, Maysville, Nicholson & Talmo
·      Stephens County: Martin & Toccoa
Contact us today when you need HVAC services you can trust.