Heating Repair Services in Jefferson, GA
Turning on your heating for the first time and receiving no response is disheartening. When you need a dependable, affordable heating and air service in Demorest, look no further than ACS Gainesville. Trust us for all your heating repair needs and schedule an appointment today.
Schedule a Meeting
Please submit the form below. We will contact you to set up a meeting.

Heating Services You Can Count On
When prompt heating repair is essential in Demorest, ACS Gainesville is your most cost-effective choice. As experienced professionals in heating and cooling, we understand the frustration of dealing with furnace issues and HVAC breakdowns. Our priority is to restore your system's functionality quickly and efficiently.
Proper heating is a must for comfort and safety in your home. Our heating experts at ACS Gainesville offer comprehensive services to enhance your system's performance:
Furnace Installation: We replace outdated furnaces with energy-efficient models, tailored for your home's size.
Furnace Tune-ups: Early issue detection, efficiency improvement, and emergency prevention through annual tune-ups.
Furnace Repair: Swift and accurate troubleshooting and repair of furnace breakdowns.
New Ductwork: Efficient and comfortable heating with optimized ductwork design and installation.
Duct Repair: Put an end to wasted heated air with our leaky duct repair solutions.
Thermostat Installation: Experience remote control over home heating with our smart thermostat offerings.
Gas Line Installation: Safe installation of gas lines to support gas furnace systems.
Depend on ACS Gainesville for comprehensive expert heating services. With our knowledge and experience, we ensure your home's heating operates optimally throughout the winter.
Get in touch today to discuss your heating needs!
Furnace Repair and Maintenance
When your furnace malfunctions, reach out to us without delay. Our skilled technicians can diagnose issues with heat exchangers, igniters, blower motors, gas valves, and more. We'll identify the problem and carry out furnace repairs to reinstate heating.
Regular furnace maintenance by our team can prevent numerous repairs. Our maintenance plans encompass seasonal inspections and tuning to maintain peak furnace efficiency.
Heat Pump Repair
Heat pumps provide dual heating and cooling functionality but can encounter complex mechanical problems. Our expert technicians boast extensive training and knowledge in heat pump repair.
We excel at troubleshooting and rectifying issues with heat pump condensers, compressors, refrigerant lines, thermostats, reversing valves, and heat exchangers. Regardless of the symptoms you're experiencing, we'll delve into the root cause and restore smooth, quiet operation.
Routine maintenance by our team is pivotal for heat pump longevity. We inspect and fine-tune all components to minimize wear and tear. With proper upkeep, many repairs can be prevented, ensuring your heat pump runs reliably for years.
For any heat pump repair requirements, rely on the experts at [Company Name]. Our skills, experience, and commitment to customer service will have your heat pump functioning efficiently once again.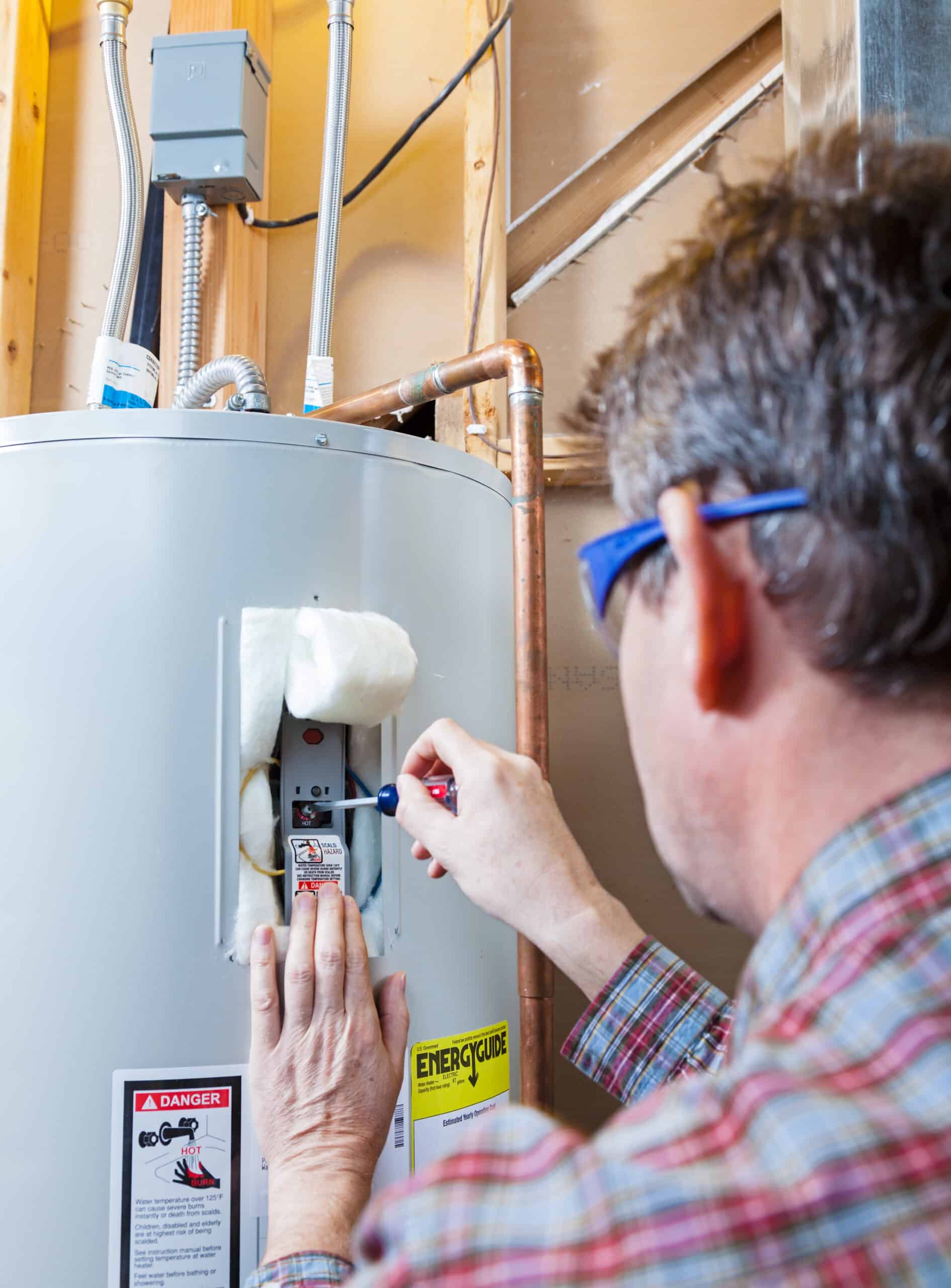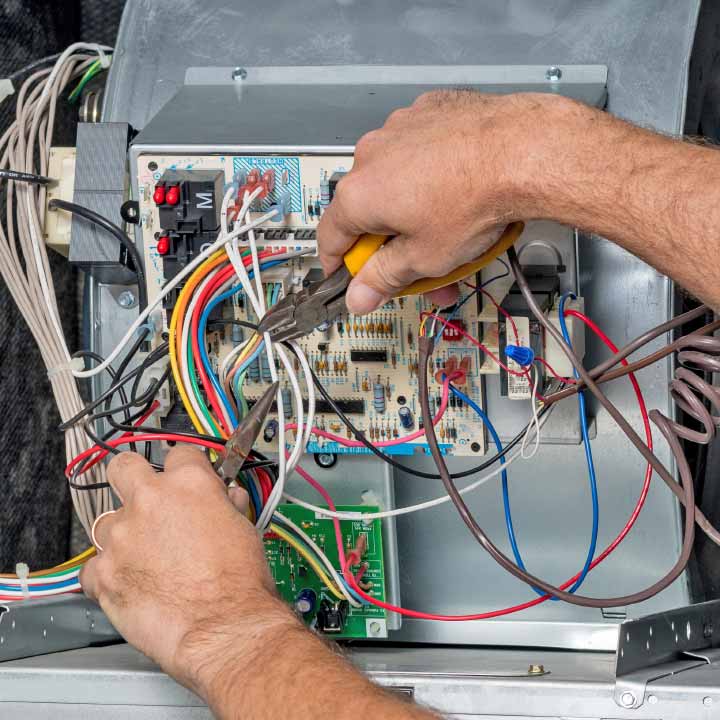 AC Repair and Maintenance
Beyond furnace repairs, we handle all aspects of air conditioner repair. Our technicians are adept at identifying and rectifying AC problems related to compressors, thermostats, condensers, and ductwork. Count on us for precise air conditioner repairs to restore cooling comfort.
Don't wait until an AC emergency strikes. Schedule preventative maintenance to stay ahead of air conditioner breakdowns. Our AC tune-ups optimize performance and extend the lifespan of your system.
HVAC Repair and Installation
For any issue concerning your home's heating and air conditioning system, our expert HVAC repair services have you covered. We work on all makes and models, and our technicians possess intimate familiarity with the parts and operation of furnaces, heat pumps, air conditioners, and ductless systems.
In addition to HVAC repair, we manage comprehensive installation and replacement services. If your system is beyond repair, we'll assess, quote, and install new HVAC equipment tailored to your home's specifications. Call today for heating and cooling estimates.
Contact our heating and air experts for Trustworthy Heating Repair and More
Whether you're facing heating repair needs or require assistance with furnace, AC, and HVAC issues, ACS Gainesville is your reliable choice. Our skilled technicians proudly serve Demorest. Call or conveniently schedule an appointment online today!
Commercial HVAC Services
At ACS Gainesville, we extend our expertise beyond residential heating and cooling solutions to meet the unique demands of businesses and commercial spaces in Demorest, GA. Our comprehensive Commercial HVAC Services are designed to ensure optimal comfort, efficiency, and reliability for your commercial property. From installation to maintenance and repairs, we are your trusted partner for all your commercial HVAC needs.
Our Commercial HVAC Services Include:
Installation and Replacement: We understand that every commercial space has specific requirements. Our skilled technicians will assess your property and recommend the most suitable HVAC systems for your needs. Whether you're setting up a new business or need to replace an existing system, we offer efficient installation services to keep your workspace comfortable.
Maintenance and Tune-ups: Regular maintenance is essential to keep your commercial HVAC systems performing at their best. Our maintenance plans are tailored to your business's schedule, ensuring minimal disruption while optimizing system efficiency and preventing unexpected breakdowns.
Repairs and Troubleshooting: When your commercial HVAC system encounters issues, our experienced technicians are here to diagnose and resolve them swiftly. We understand the importance of a comfortable working environment for your employees and customers, and we'll work diligently to restore your system's functionality.
Schedule an appointment with us today to ensure that your staff and customers are always comfortable.
Why Choose ACS Gainesville for Heating and Cooling Repair?
With an array of HVAC companies available, why entrust ACS Gainesville with your heating and air conditioning repair? Allow us to highlight a few compelling reasons:
Experienced Technicians: Our team comprises NATE-certified technicians with an average of over 10 years of HVAC experience each, assuring you of seasoned expertise.
Prompt Emergency Service: Recognizing the urgency of AC and furnace problems, we promptly dispatch repair technicians to minimize downtime.
Transparent Pricing: We offer fair, upfront quotes, ensuring no surprises when it comes to costs. No hidden fees, only transparency.
Satisfaction Guarantee: Your comfort takes precedence. We back our work with an industry-leading satisfaction guarantee.
Manufacturer-Trained: Regular training from AC and furnace manufacturers equips us to deliver specialized service.
Fully Licensed & Insured: Our certified technicians are professionally accredited, licensed, and insured, providing you peace of mind.
When you require expert heating or air conditioning repair in Demorest, GA, ACS Gainesville is your go-to choice. Contact us today to experience our exceptional service firsthand!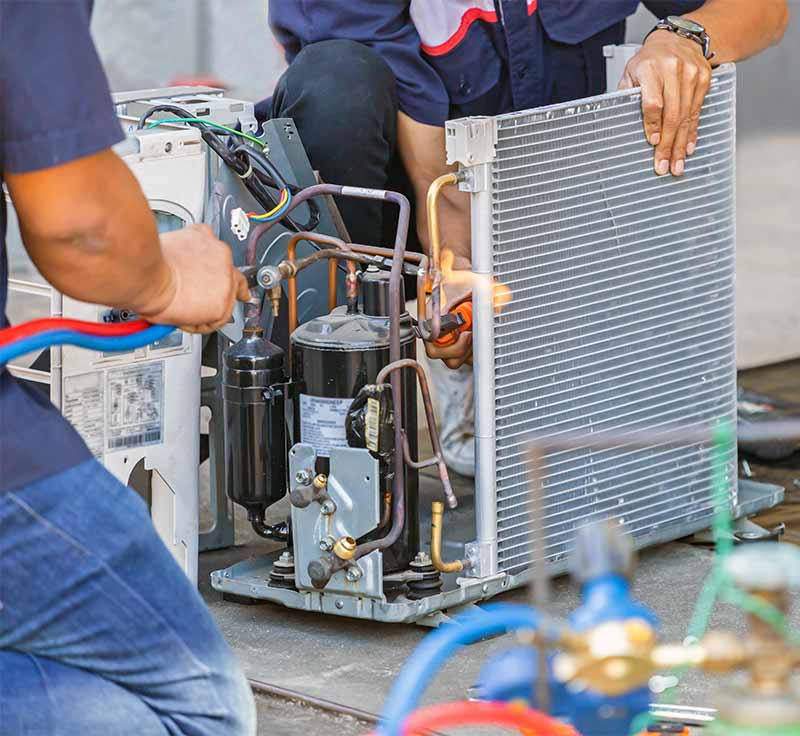 ACS Gainesville: Your One-Stop Solution for Heating and Cooling Repair
The ACS Gainesville team offers comprehensive heating and air conditioning repair services, including:
Furnace Repair: We troubleshoot and fix all types of gas and electric furnaces.
Heat Pump Repair: Our technicians are experts at diagnosing and repairing heat pump issues.
AC Repair: We'll restore your air conditioner's cooling capabilities.
Ductwork Repair: Enhance efficiency by fixing leaky or damaged ducts.
Thermostat Repair: We diagnose and replace faulty thermostats of all kinds.
And More: We handle all HVAC brands and address nearly any issue.
With ACS Gainesville, you can rely on seasoned professionals for any
With ACS Gainesville, you can rely on seasoned professionals for any heating or AC repair needs. Our certified technicians possess the knowledge, training, and tools to accurately diagnose issues and complete repairs.
Don't waste time attempting to resolve HVAC problems on your own. Trust ACS Gainesville for prompt, skillful workmanship you can trust. Schedule service with us today!
Our Service Area
We have happy customers all around the Northeast Georgia area. We've provided HVAC services for homes and businesses in:
·      Hall County: Clermont, Flowery Branch, Gainesville, Lula, & Oakwood
·      Habersham County: Alto, Baldwin, Clarkesville, Cornelia, Demorest, Mount Airy & Tallulah Falls
·      Gwinnett County: Lawrenceville
·      Jackson County: Arcade, Braselton, Commerce, Hoschton, Jefferson, Maysville, Nicholson & Talmo
·      Stephens County: Martin & Toccoa
Contact us today when you need HVAC services you can trust.