Heating Repair Services For Gainesville GA
If you turned on your heat for the first time and nothing happened, you need a reliable heating and air service that you can afford. Trust ACS Gainesville for all your heating repair services. Schedule an appointment today.
Schedule a Meeting
Please submit the form below. We will contact you to set up a meeting.

Heating Service You Can Trust
When you need prompt heating repair in Gainesville, ACS Gainesville is the most affordable call to make. As experienced heating and cooling professionals, we understand the frustration of dealing with furnace problems and HVAC breakdowns. We're here to get your system back up and running quickly and efficiently.
Proper heating is essential for comfort and safety in your Gainesville, GA home. The heating experts at ACS Gainesville provide comprehensive services to maximize the performance of your system:
Furnace installation – We replace old, inefficient furnaces with new, energy-efficient models properly sized for your home.
Furnace tune-ups – Annual tune-ups spot issues early, improve efficiency, and prevent emergencies.
Furnace repair – We troubleshoot and fix furnace breakdowns quickly and correctly.
New ductwork – We design and install ductwork optimized for efficiency and comfort.
Duct repair – Our techs fix leaky ducts that waste heated air.
Thermostat installation – We offer smart thermostats to give you remote control over home heating.
Gas line installation – We safely run gas lines to support gas furnace systems.
Rely on ACS Gainesville for a full range of expert heating services. We have the knowledge and experience to keep your home's heating running optimally all winter long.
Contact us today to discuss your heating needs!
Furnace Repair and Maintenance
If your furnace stops working properly, call us right away. Our technicians have the skills to diagnose issues with heat exchangers, igniters, blower motors, gas valves, and more. We'll troubleshoot the problem and complete furnace repair to restore heating.
Regular furnace maintenance from our team can also prevent many repairs. Our maintenance plans include seasonal inspections and tuning to keep your furnace running at peak efficiency.
AC Repair and Maintenance
In addition to furnace repair, we handle all aspects of air conditioner repair. Our technicians are experts at identifying and fixing AC problems related to compressors, thermostats, condensers, and ductwork. We have the tools and training for precise air conditioner repairs to cool your home again.
Don't wait until you have an AC emergency. Book preventative maintenance and stay ahead of air conditioner breakdowns. Our AC tune-ups optimize performance and lifespan.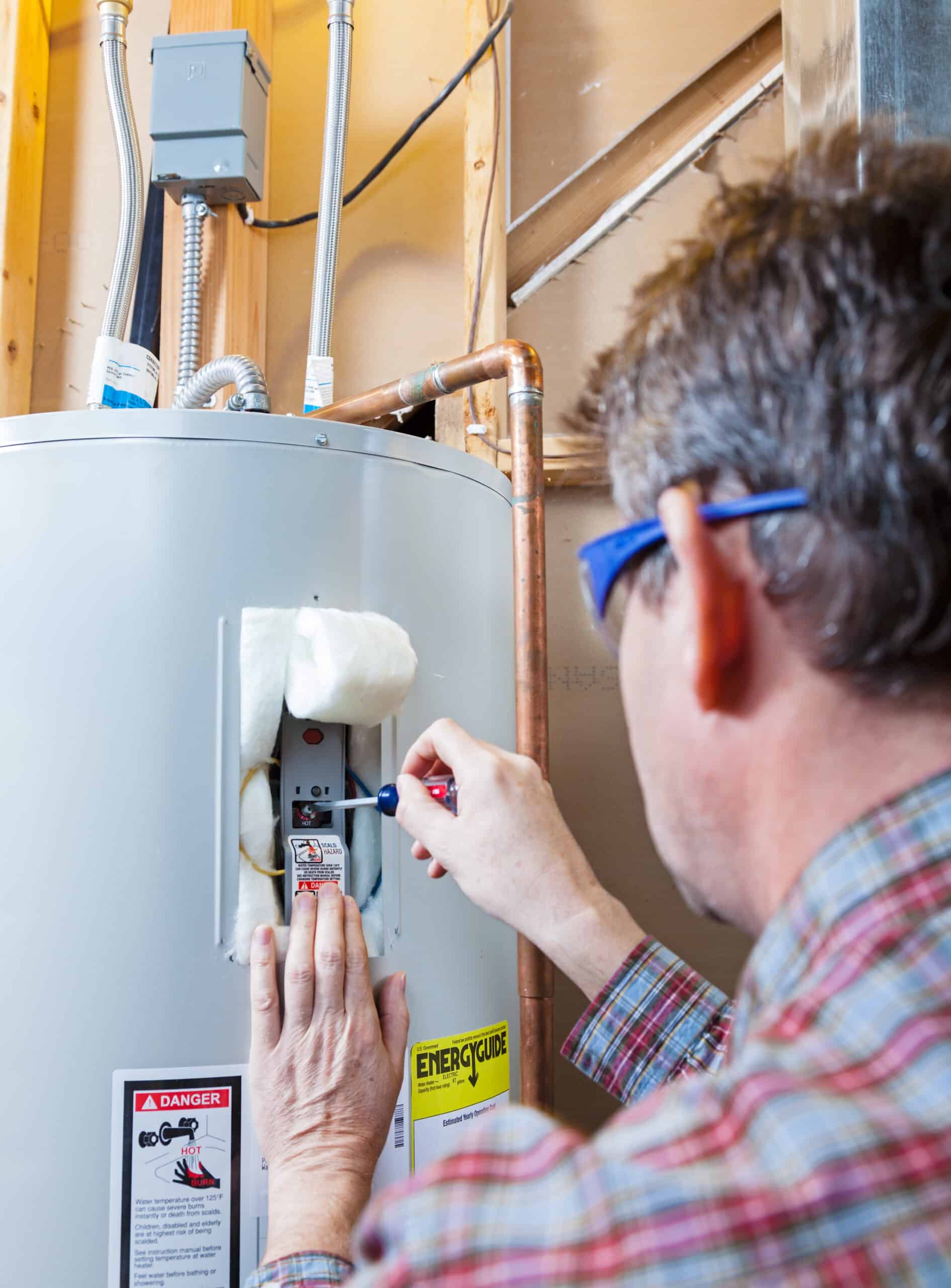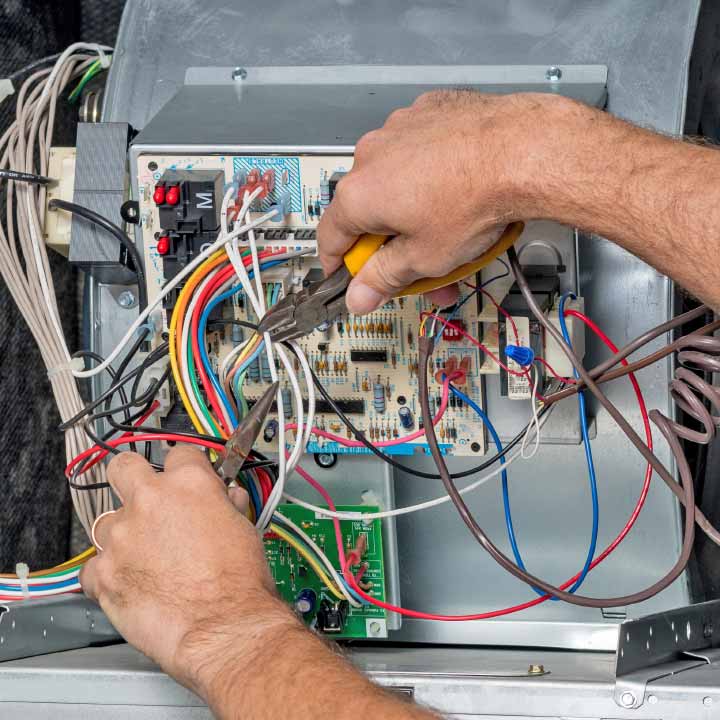 HVAC Repair and Installation
For any issue with your home heating and air conditioning system, we provide expert HVAC repair services. We work on all makes and models, and our technicians are intimately familiar with the parts and operation of furnaces, heat pumps, air conditioners, and ductless systems.
In addition to HVAC repair, we handle all aspects of installation and replacement. If your system is beyond repair, we will size, quote, and install new HVAC equipment customized to your home. Call today for heating and cooling quotes.
Contact [company name] for reliable heating repair and all furnace, AC, and HVAC needs. Our skilled technicians serve [service areas]. Call or schedule an appointment online today!
Heat Pump Repair
Heat pumps provide both heating and cooling in one system. While very efficient, they can encounter complex mechanical issues. Our expert technicians have extensive training and knowledge in heat pump repair.
We are adept at troubleshooting and fixing problems with heat pump condensers, compressors, refrigerant lines, thermostats, reversing valves, and heat exchangers. No matter what symptoms you're experiencing, we'll get to the root of the issue and restore smooth, quiet operation.
Regular maintenance from our team is crucial for heat pumps. We check and tune all components to minimize wear and tear. With proper maintenance, we can prevent many repairs and keep your heat pump running reliably for years.
For any heat pump repair need, call the experts at [company name]. We have the skills, experience, and customer service to get your heat pump functioning at optimal efficiency again.
Why Call ACS Gainesville for Heating and Cooling Repair?
With so many HVAC companies to choose from, why should you trust ACS Gainesville for heating and air conditioning repair? Here are a few key reasons:
Experienced Technicians – Our team consists of NATE-certified technicians with an average of 10+ years of HVAC experience each. You can count on expertise.
Prompt Emergency Service – We know AC and furnace problems require urgent attention. We dispatch repair technicians quickly for minimized downtime.
Upfront Pricing – We provide fair, honest quotes upfront so you aren't surprised by costs. No hidden fees.
Satisfaction Guaranteed – We stand behind our work with an industry-leading satisfaction guarantee. Our customers' comfort is our top priority.
Manufacturer-Trained – We complete regular training directly from AC and furnace manufacturers to deliver specialized service.
Fully Licensed & Insured – Our NATE-certified technicians are professionally accredited, licensed, and insured for your protection.
When you need skilled heating or air conditioning repair in Gainesville, GA, call the HVAC professionals at ACS Gainesville. Contact us today to experience our excellent service firsthand!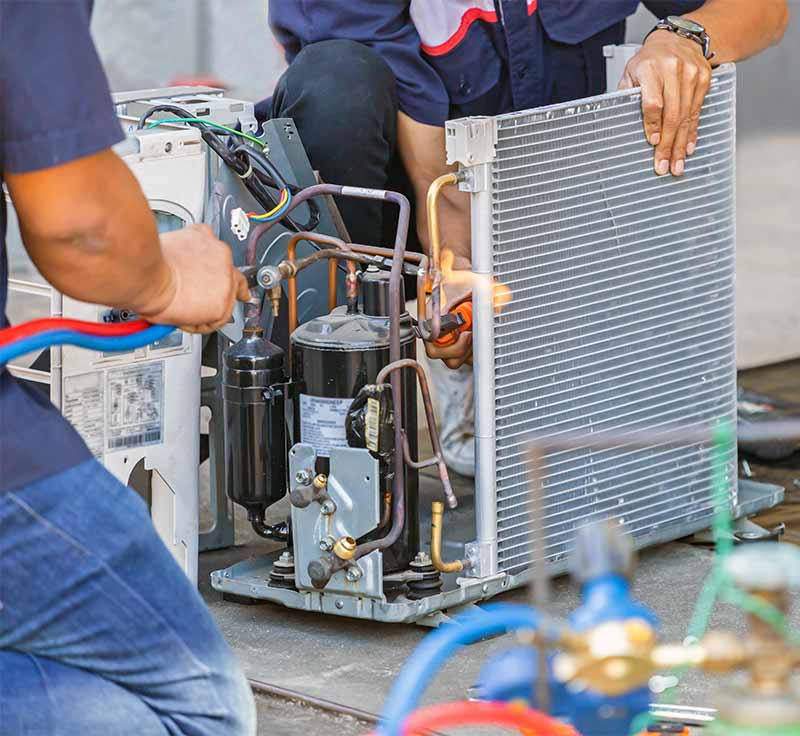 ACS Gainesville For All Your Heating And Cooling Repair Needs
The team at ACS Gainesville delivers comprehensive heating and air conditioning repair services including:
Furnace repair – We troubleshoot and fix all makes of gas and electric furnaces.
Heat pump repair – Our techs are experts at diagnosing and repairing heat pump issues.
AC repair – We'll get your air conditioner running cool again.
Ductwork repair – We fix leaky or damaged ducts to improve efficiency.
Thermostat repair – We diagnose and replace faulty thermostats of all types.
And more! We handle all HVAC brands and repair nearly any issue.
With ACS Gainesville, you can rely on seasoned professionals for any heating or AC repair needs. Our certified technicians have the knowledge, training, and tools to accurately troubleshoot issues and complete repairs.
Don't waste time trying to fix HVAC problems yourself. Call ACS Gainesville for prompt, skilled workmanship you can trust. Contact us today to schedule service!
Our Service Area
We have happy customers all around the Northeast Georgia area. We've provided HVAC services for homes and businesses in:
·      Hall County: Clermont, Flowery Branch, Gainesville, Lula, & Oakwood
·      Habersham County: Alto, Baldwin, Clarkesville, Cornelia, Demorest, Mount Airy & Tallulah Falls
·      Gwinnett County: Lawrenceville
·      Jackson County: Arcade, Braselton, Commerce, Hoschton, Jefferson, Maysville, Nicholson & Talmo
·      Stephens County: Martin & Toccoa
Contact us today when you need HVAC services you can trust.