Heating Repair Services in Flowery Branch, GA
Warmth, expertise, and peace of mind – Our professional heating repair services
Schedule a Meeting
Please submit the form below. We will contact you to set up a meeting.

Premier Heating Repair Specialists
When it comes to keeping your home warm and comfortable during the colder months in Flowery Branch, look no further than Air Conditioning Services. Our dedicated team of experts specializes in providing top-notch heating repair services that are second to none. With a wealth of experience, unwavering commitment to customer satisfaction, and a deep understanding of the unique heating needs of Flowery Branch residents, we have earned our reputation as the go-to heating repair service in the area.
At Air Conditioning Services, we know that a malfunctioning heating system can quickly turn your cozy haven into an uncomfortable space. That's why we're here to ensure that your heating system operates at its peak efficiency, keeping you and your loved ones warm throughout the winter. With a focus on transparency, quality, and prompt response, we've built a strong foundation of trust within the community, and we're ready to deliver unparalleled heating repair solutions tailored to your specific needs. Discover how our expertise can bring warmth and peace of mind to your home today.
Our Commitment to You
At Air Conditioning Services, we take pride in our commitment to providing Flowery Branch residents with the finest heating repair and maintenance services. We understand that a malfunctioning heating system can disrupt your daily life and pose potential health risks during colder weather. That's why we pledge to deliver prompt, reliable, and affordable heating solutions to ensure your comfort and safety.
Our Heating Repair Services
Heating System Diagnosis
Our technicians are adept at identifying and diagnosing heating system issues. Whether it's a faulty thermostat, a malfunctioning blower motor, or a gas valve problem, we'll quickly pinpoint the issue and propose the best solution.
Heating System Repairs
Once the problem is identified, our skilled technicians will provide efficient and effective repairs. We work diligently to get your heating system back up and running as soon as possible.
Preventive Maintenance
Regular maintenance is key to ensuring your heating system operates smoothly throughout the year. Our maintenance services include cleaning, lubricating, and inspecting various components to prevent breakdowns.
Heating System Installation
If your heating system is beyond repair or you're looking to upgrade to a more energy-efficient model, we offer professional installation services. We'll help you choose the right system for your home and ensure it's installed correctly.
Emergency Heating Repair
We understand that heating emergencies can happen at any time, day or night. That's why we're available 24/7 for emergency heating repairs. Don't hesitate to call us when you need us the most.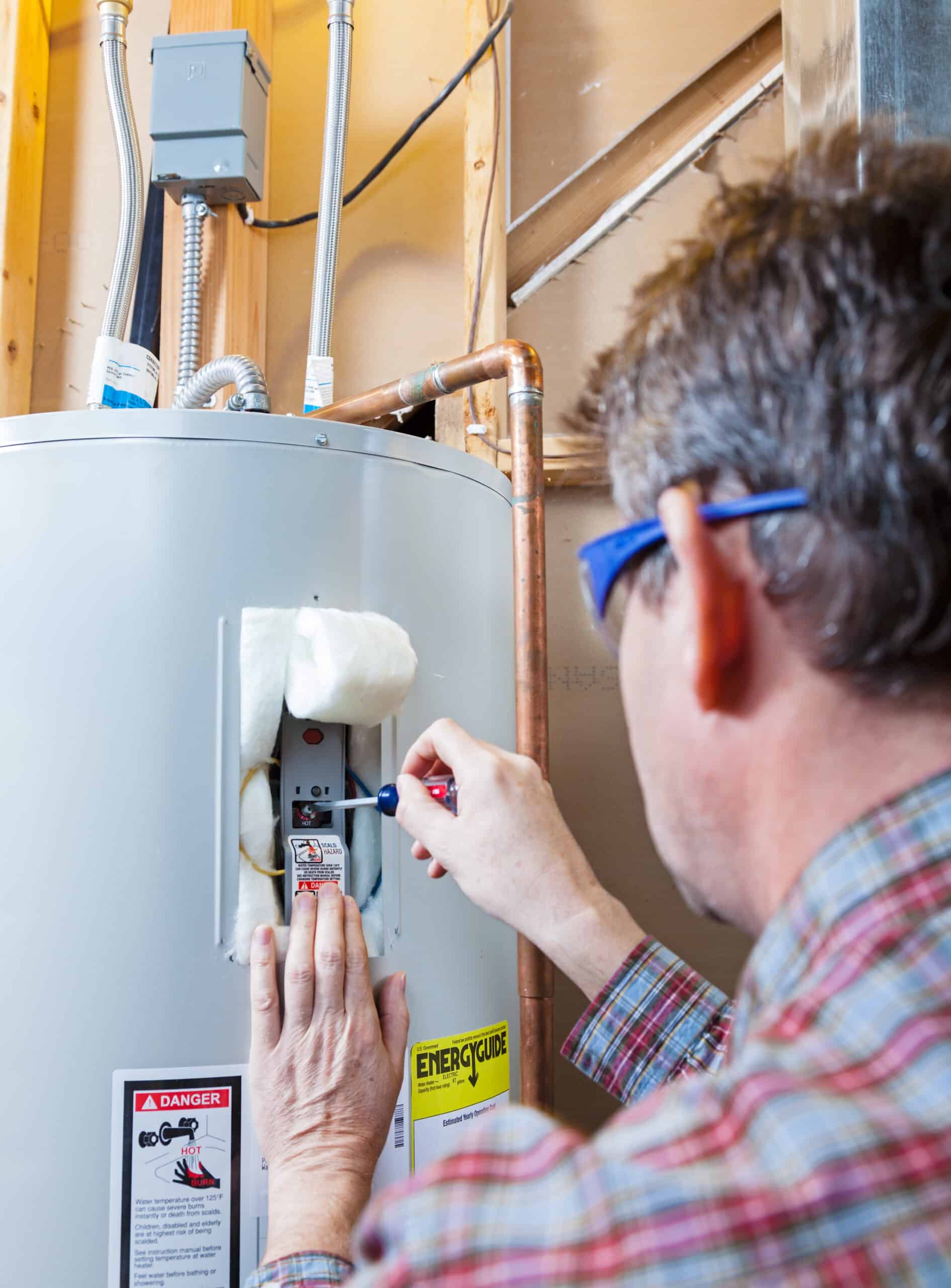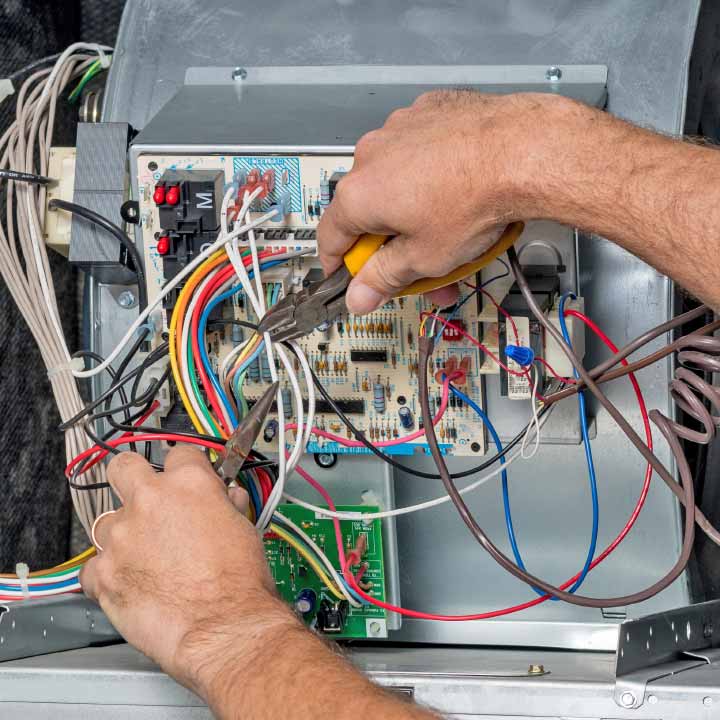 Signs Your Heating System Needs Repair
Heating systems often show signs of trouble before they break down completely. If you notice any of the following issues, it's time to give us a call:
Inconsistent Heating
If some rooms in your home are warmer than others, or if you're constantly adjusting the thermostat to maintain a comfortable temperature, it's a sign of a problem.
Strange Noises
Unusual sounds like banging, clanging, or whistling coming from your heating system can indicate mechanical issues.
Higher Energy Bills
A sudden increase in your energy bills without changes in usage is a clear indicator that your heating system is not working efficiently.
Frequent Cycling
If your heating system turns on and off frequently, it may be struggling to maintain a consistent temperature.
Cold Air
If your heating system is blowing cold air instead of warm air, it's a sure sign of a malfunction.
Pilot Light Problems
If you have a gas furnace, a pilot light that frequently goes out or changes color could indicate a problem with the gas supply.
Why Choose Air Conditioning Services for Heating Repair?
Experienced Professionals
Our team consists of experienced and certified technicians who are well-versed in the nuances of heating system repair. We stay up-to-date with the latest industry trends and technologies to provide you with the best service possible.
Prompt Response
When your heating system breaks down, you don't want to wait around in the cold. That's why we offer a fast response time. We're available 24/7 to address your heating emergencies.
Transparent Pricing
At Air Conditioning Services, we believe in honest and transparent pricing. You'll receive a clear, upfront estimate before any work begins, so you know exactly what to expect.
Quality Parts and Service
We use high-quality, manufacturer-approved parts to ensure your heating system operates at peak efficiency. Our service is thorough, and we don't cut corners.
Customer Satisfaction
Your satisfaction is our top priority. We go the extra mile to make sure you're happy with our service. Our long list of satisfied customers speaks to our dedication to excellence.
Comprehensive Heating Services
We offer a wide range of heating services, including repairs, maintenance, installations, and more. Whatever your heating needs, we've got you covered.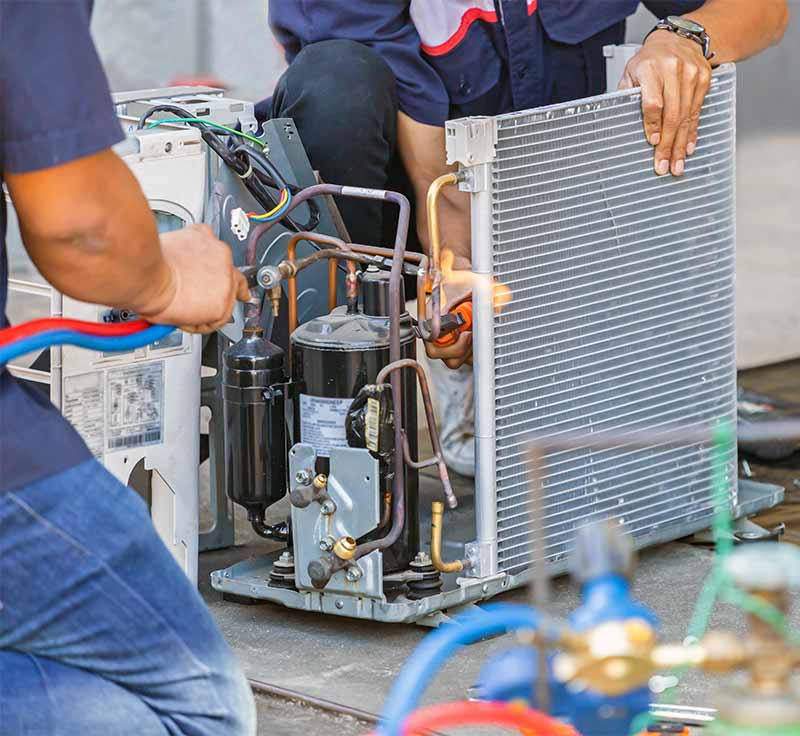 Frequently Asked Questions
How often should I schedule heating system maintenance?
We recommend scheduling annual heating system maintenance before the colder months arrive. Regular maintenance can extend the lifespan of your system and improve its efficiency.
What should I do if my heating system breaks down in the middle of the night?
Don't worry; we offer 24/7 emergency heating repair services. Just give us a call, and our technicians will be there to assist you promptly.
Can I perform heating system repairs myself?
It's not advisable to attempt heating system repairs without the proper knowledge and tools. DIY repairs can often make the problem worse or even pose safety risks. It's best to leave it to the professionals
How long does a typical heating system installation take?
The duration of a heating system installation can vary depending on the type of system, the complexity of the installation, and your home's layout. Our technicians will provide you with a timeline when discussing your specific installation.
About Flowery Branch, GA
Flowery Branch, Georgia, nestled in the picturesque Hall County, offers a charming blend of natural beauty and Southern hospitality.
This quaint town is a haven for outdoor enthusiasts with its proximity to Lake Lanier, a sprawling reservoir renowned for boating, fishing, and water sports. Visitors can also explore the stunning trails at the Chicopee Woods Nature Preserve, an ecological gem showcasing diverse flora and fauna.
For those seeking culinary delights, two must-visit restaurants include "Antebellum," a historic dining spot known for its modern Southern cuisine, and "Fish Tales Lakeside Grille," where guests can savor fresh seafood while enjoying serene lakeside views.
Flowery Branch is the ideal destination for those seeking a tranquil escape with a touch of Southern flair.
Our Service Area
We have happy customers all around the Northeast Georgia area. We've provided HVAC services for homes and businesses in:
·      Hall County: Clermont, Flowery Branch, Gainesville, Lula, & Oakwood
·      Habersham County: Alto, Baldwin, Clarkesville, Cornelia, Demorest, Mount Airy & Tallulah Falls
·      Gwinnett County: Lawrenceville
·      Jackson County: Arcade, Braselton, Commerce, Hoschton, Jefferson, Maysville, Nicholson & Talmo
·      Stephens County: Martin & Toccoa
Contact us today when you need HVAC services you can trust.