Heating Repair Services in Baldwin, GA
Restoring warmth, one repair at a time with ACS. Call us today.
Schedule a Meeting
Please submit the form below. We will contact you to set up a meeting.

The Heating Repair Experts You Can Trust
When the cold weather sets in and a chill permeates your home, there's one thing you need to rely on: a well-functioning heating system. In Baldwin, GA, where winters can be harsh and unforgiving, having a reliable heating system is not just a luxury, it's a necessity. But what happens when your heating system starts to act up, leaving you in the cold? That's where we come in. At Air Conditioning Services, we understand the importance of a warm and cozy home during the colder months, and we're here to ensure that your heating system stays in top-notch condition, ready to combat the chill and keep you comfortable.
Recognizing the Signs of Heating System Trouble
Before delving into the details of our heating repair services, it's crucial to recognize the signs that your heating system may be in need of attention. Ignoring these indicators can lead to more significant problems down the road and leave you shivering in discomfort. Here are some common signs that your heating system may require repair:
Inconsistent Heating
Are some rooms in your home noticeably colder than others? Does your heating system struggle to maintain a consistent temperature throughout your living space? Inconsistent heating is a clear sign that something may be amiss with your system.
Unusual Noises
If your heating system starts making strange, loud, or unusual noises like clanking, banging, or whistling, it's time to pay attention. These sounds can indicate various issues, from loose components to airflow problems.
Increased Energy Bills
Have you noticed a sudden spike in your energy bills without a corresponding increase in usage? This could be a sign of reduced efficiency in your heating system, which often results from underlying problems.
Frequent Cycling
Does your heating system seem to turn on and off more frequently than usual? Frequent cycling can be a sign of a malfunctioning thermostat or other issues within the system.
Cold Air
The most obvious sign of trouble is when your heating system blows cold air when it should be warming your home. This could be due to a malfunctioning burner or another critical component.
Strange Odors
If you detect unusual odors coming from your heating system, such as a burning smell, it's essential to address it promptly. This could be a sign of a potentially hazardous issue.
If you've noticed any of these signs in your Baldwin, GA home, don't wait until your heating system breaks down completely. Contact Air Conditioning Services, and our team of experienced technicians will diagnose the problem and provide the necessary heating repair services to restore warmth and comfort to your home.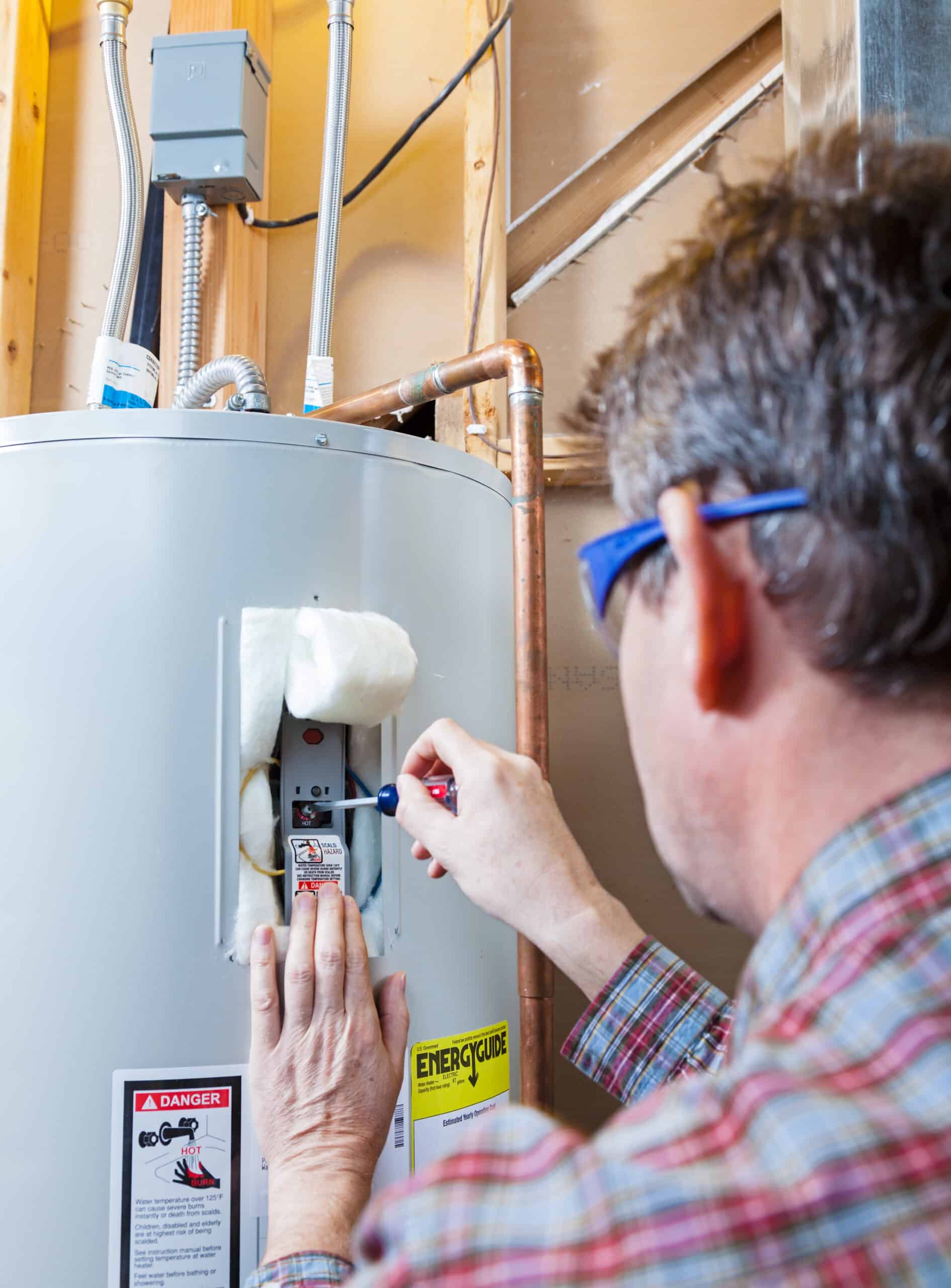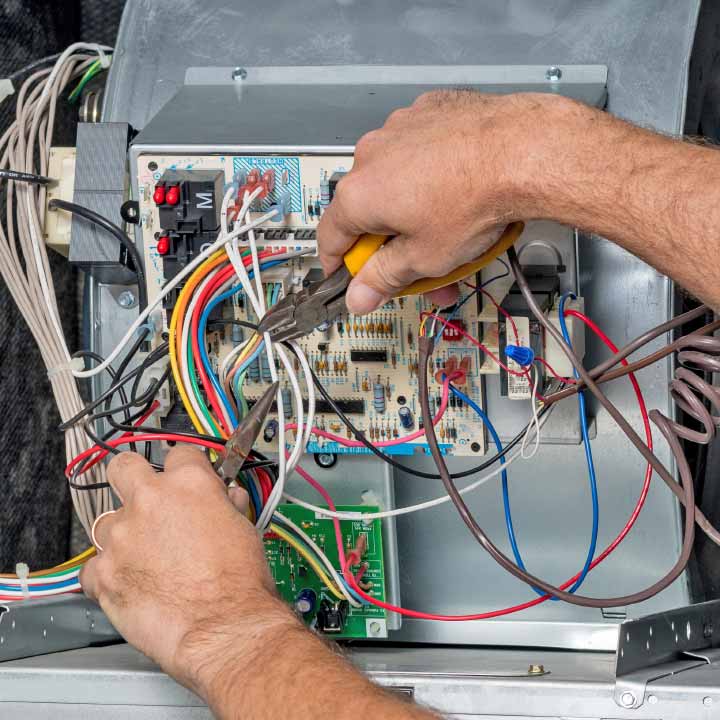 Our Heating Repair Process
At Air Conditioning Services, we take pride in our thorough and efficient heating repair process. We understand that your time and comfort are valuable, so we've streamlined our services to ensure a hassle-free experience from start to finish.
Schedule an Inspection
The first step in resolving your heating system issues is to schedule an inspection with one of our certified technicians. You can easily book an appointment through our website or by giving us a call. We offer flexible scheduling to accommodate your needs.
Diagnosis and Assessment
Our skilled technician will arrive at your home promptly at the scheduled time. They will conduct a comprehensive assessment of your heating system, checking for any visible and underlying issues. Our team is equipped with state-of-the-art diagnostic tools to identify problems accurately.
Transparent Recommendations
Once the assessment is complete, our technician will provide you with a clear and transparent report of their findings. We will explain the issues affecting your heating system and discuss the repair options available. You'll receive a detailed estimate, including all costs associated with the repair, so you can make an informed decision.
Efficient Repairs
With your approval, our technician will proceed with the necessary repairs. We understand the importance of prompt service, especially during the winter months, so we work diligently to resolve the issues as quickly as possible. Our technicians are experienced in working with a wide range of heating systems, ensuring that your repairs are carried out with precision and expertise.
Quality Assurance
At Air Conditioning Services, we stand behind the quality of our work. After completing the repairs, our technician will perform thorough testing to ensure that your heating system is operating at its best. We leave no room for guesswork, and our goal is your complete satisfaction.
Maintenance Recommendations
To help you avoid future heating system issues, our technician may offer maintenance recommendations. Regular maintenance can extend the lifespan of your heating system, improve its efficiency, and prevent unexpected breakdowns.
Frequently Asked Questions 
We understand that you may have questions about heating repair services, the process, and what to expect when you choose Air Conditioning Services. Here are some frequently asked questions to provide you with the information you need:
What types of heating systems do you repair?
We have experience repairing a wide range of heating systems, including furnaces, heat pumps, boilers, and more. Our technicians are trained to work on both residential and commercial heating systems. No matter the type of system you have, we can diagnose and repair it.
How can I prevent heating system issues in the future?
To prevent heating system problems, make sure to change your air filters regularly, keep the area around your heating system clean and free of debris, and schedule annual maintenance with a qualified technician. Additionally, be attentive to any signs of trouble and address them promptly.
What if my heating system cannot be repaired, and I need a replacement?
If your heating system is beyond repair or it's more cost-effective to replace it, our team can provide you with options for a new system. We offer a range of energy-efficient heating systems that can save you money on your energy bills and provide reliable warmth for years to come.
Are your technicians certified and insured?
Yes, all our technicians are certified, highly trained, and fully insured. We take pride in our team's expertise and commitment to providing top-quality service.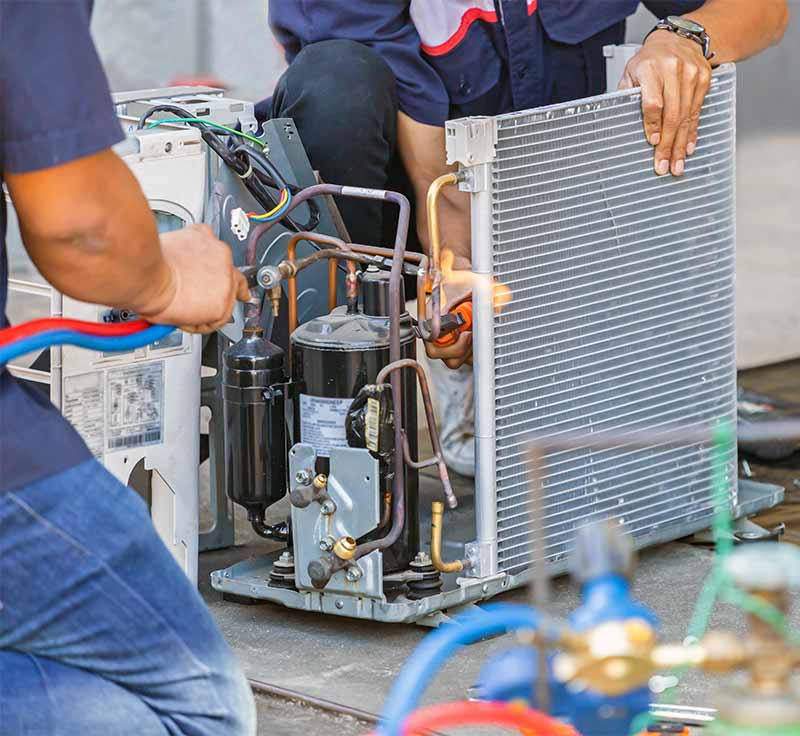 Contact Us for Reliable Heating Repair in Baldwin, GA
When it comes to heating repair in Baldwin, GA, Air Conditioning Services is your trusted partner. Don't let heating system issues disrupt your comfort and well-being during the cold winter months. Contact us today to schedule an inspection and take the first step toward a warm and cozy home. 
Our team is here to ensure your heating system operates at its best, providing you with the comfort and peace of mind you deserve. We look forward to serving you and keeping your home warm and inviting all winter long.
About Baldwin, GA
Baldwin, Georgia, nestled in the scenic beauty of the North Georgia mountains, is a charming town with a lot to offer visitors. 
One of the standout tourist attractions in Baldwin is the picturesque Tallulah Gorge State Park, known for its breathtaking canyons, waterfalls, and suspension bridge overlooking the rushing Tallulah River. Nature enthusiasts and hikers will find plenty of trails to explore, each offering unique views of the gorge. 
Additionally, the nearby Currahee Military Museum pays tribute to the rich military history of the region, particularly honoring the paratroopers who trained at Camp Toccoa during World War II. 
When it comes to dining, Baldwin boasts several delightful options. For a taste of Southern comfort food, head to The Wagon Wheel, a local favorite known for its mouthwatering fried chicken and homemade pies. Alternatively, you can savor the flavors of Mexico at El Jinete Mexican Restaurant, where you'll find delicious dishes like fajitas and enchiladas served in a vibrant and friendly atmosphere. 
Baldwin truly offers a blend of natural beauty, historical significance, and culinary delights that make it a must-visit destination in Georgia.
Our Service Area
We have happy customers all around the Northeast Georgia area. We've provided HVAC services for homes and businesses in:
·      Hall County: Clermont, Flowery Branch, Gainesville, Lula, & Oakwood
·      Habersham County: Alto, Baldwin, Clarkesville, Cornelia, Demorest, Mount Airy & Tallulah Falls
·      Gwinnett County: Lawrenceville
·      Jackson County: Arcade, Braselton, Commerce, Hoschton, Jefferson, Maysville, Nicholson & Talmo
·      Stephens County: Martin & Toccoa
Contact us today when you need HVAC services you can trust.